How to Clean Leather Car Seats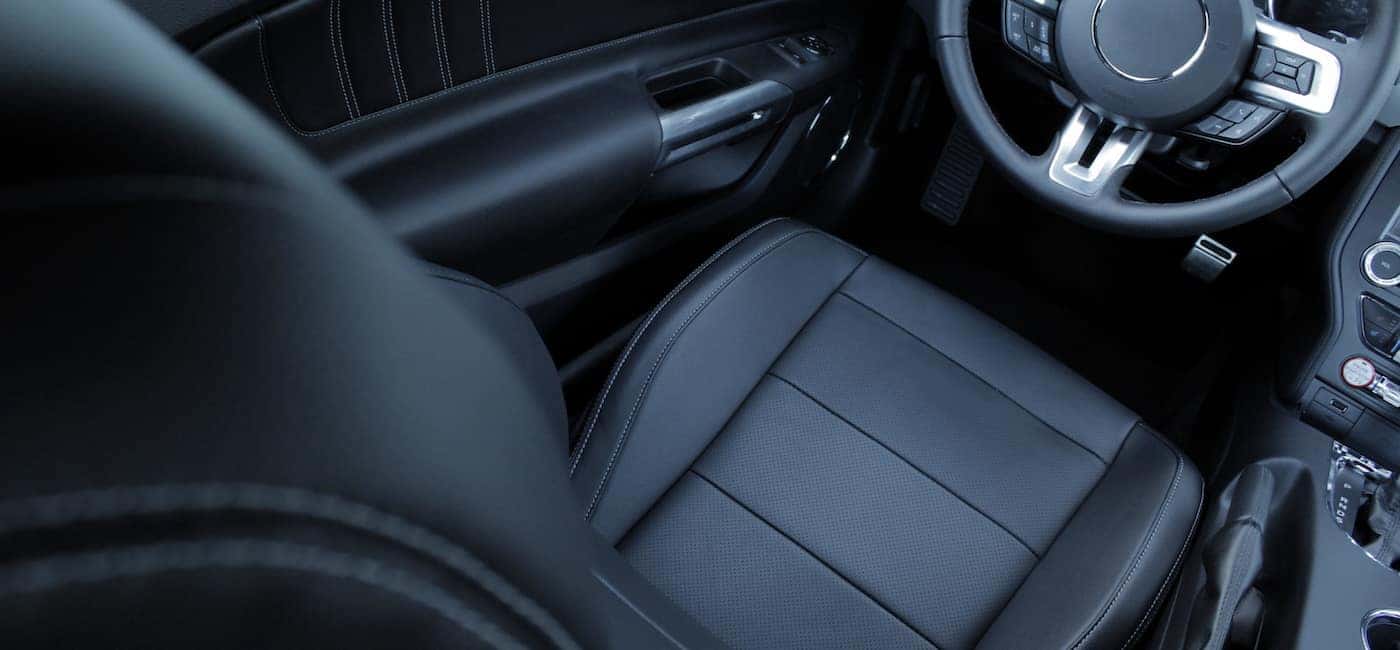 If you enjoy taking on new DIY projects on your car, or you're just looking to save money on car cleaning services, you might be wondering how to clean leather car seats. Whether you drive a used vehicle or a Certified Pre-Owned Mazda, keeping its leather upholstery in good shape is easy; you just need the correct materials and a bit of elbow grease. The service team at Holiday Mazda near Oshkosh has put together the following guide to help you clean your car's leather surfaces like a professional.
Cleaning Products & Step-By-Step Guide
Before you start cleaning, you'll need the right materials. First, check your owner's manual for any suggestions on what (and what not) to use. Then, grab the following items:
Leather cleaner (depending on what's listed in your owner's manual, you can also use 1 part white vinegar to 2 parts linseed oil)
Microfiber towels
Brush with soft bristles
After you get everything you need, you're ready to start:
Begin by thoroughly vacuuming the seats, taking extra care to get in-between the seats and other crevices.
Apply the leather cleaner to a microfiber towel, then start wiping down the seats. This will help to remove surface-level oil that can break down the leather.
After you've wiped the seats down, spray some cleaner onto the seats (or directly onto the soft-bristled brush if the seats are perforated). Then, start scrubbing gently.
Lastly, use a microfiber towel to once again wipe down the seats.
How to Condition Your Car's Leather Upholstery
It's important to condition your leather, as well as clean it, because leather can dry out over time. Leather conditioner helps to keep it feeling and looking soft. You can condition your car's interior leather surfaces in just a few steps:
For starters, don't use anything with petroleum distillates, waxes, or silicones. Stick with natural ingredients.
Add a small amount of leather conditioner to a microfiber cloth.
Work the conditioner into the leather using circular motions.
Allow the conditioner to sit on the leather for about an hour. Make sure your car isn't parked in direct sunlight, as you don't want the conditioner to dry too quickly.
Then, buff the conditioner into the seats even further with a microfiber cloth.
More Important Leather Seat Care Tips
Here are a few more tips you should know about caring for leather upholstery:
Store a microfiber cloth in your car, so you can clean your seats immediately if something gets onto the leather.
Unless you have sun-reflecting leather seats (which are more common in convertibles), avoid exposing the material to direct sunlight as much as possible.
Trust the Experts at Holiday Mazda Near Appleton!
Holiday Mazda can help you keep your Mazda is the best shape possible for years to come. If you have more questions about leather seat care, such as what are the right products for a Mazda, contact our service center online or give us a call at 920-315-3443. Don't forget to browse our current service specials for offers on routine maintenance near Beaver Dam!
Want to learn more? Be sure to read up on Mazda CX-5 safety ratings. Or, for other how-to tips, consult our guides on how to change a dead Mazda key fob battery, or how to change your own oil!
More from Holiday Mazda
The long-awaited 2023 Mazda CX-50 is almost here. Perhaps, by the time you're reading this, it will have been released to your local Oshkosh Mazda dealership! The slated release date is spring 2023, after all. That having been said, the Mazda CX-50 is sure to offer a unique appeal unlike any other Mazda that's…

Mazda recently announced several additions to its lineup, including a refreshed Mazda CX-5 and three new crossover SUVs: the Mazda CX-50, the Mazda CX-70, and the Mazda CX-90. The 2022 Mazda CX-90 is slated to be the largest SUV in the upcoming lineup, with many experts predicting that it will come to replace the current…

Shopping for a car or SUV can be tricky, but when you have choices, finding the perfect vehicle becomes a bit easier. Thankfully, the new Mazda CX-30 lineup offers you plenty of choice! In fact, the new Mazda CX-30 comes in eight available packages (which are similar to trim levels) and two drivetrain choices. The…