How Much is an Oil Change?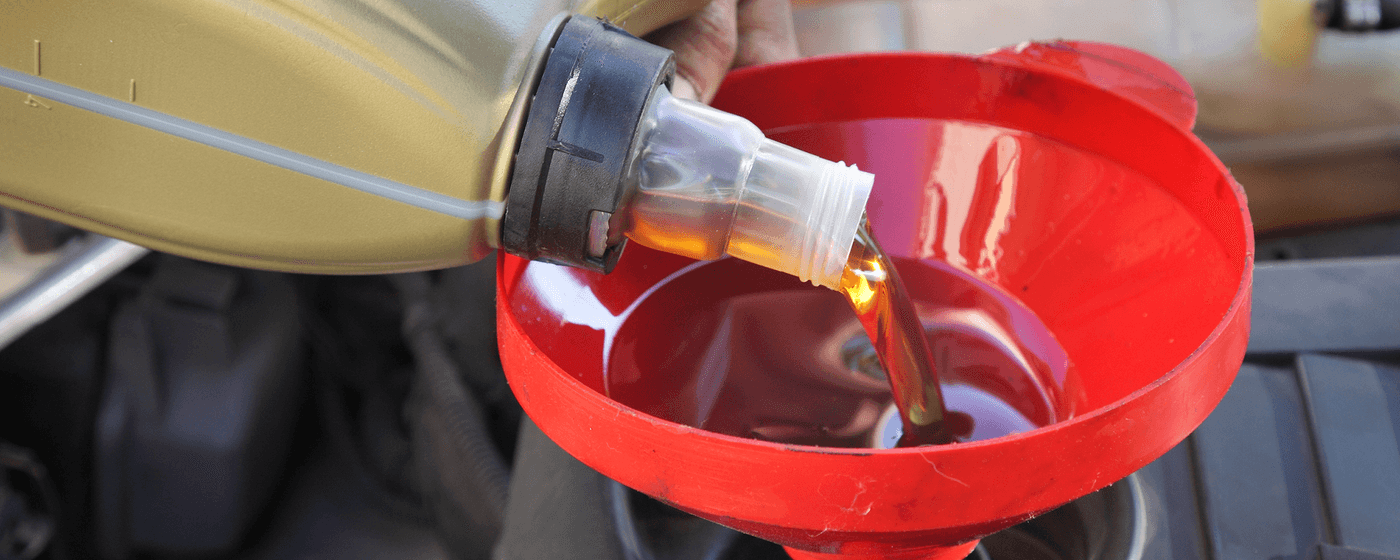 When you invest in a 2020 Mazda CX-30, you want to keep it in top running shape for a long life on Oshkosh streets. The easiest way to do that is to stay on top of your Mazda's maintenance schedule with genuine Mazda premium oil changes performed by our Mazda technicians. How much does it cost for an oil change at Holiday Mazda?
---
How Much Does it Cost for an Oil Change?
The cost of an oil change depends on the kind of car, required kind of oil, and the car's age. In Appleton you can expect to pay anywhere from $30 – $70. If your Mazda requires synthetic oil, the cost of an oil change will be on the higher end. It's a small price to pay for the life of your Mazda, and will save you money in repairs in the long run. If you don't change your oil regularly you risk engine damage from debris in the oil, or friction.
How to Check Your Oil
Between oil changes, it's a good idea to check your oil monthly. It's easy:
Make sure the vehicle is parked on level ground and the engine is turned off and cold.
Open the vehicle's hood and find the dipstick. If needed, refer to your owner's manual.
Pull the dipstick out of the engine and wipe any oil from the end of it.
Re-insert the dipstick all the way back into its tube, then pull it out and look at both sides to see where the level is.
Why Bring Your Car to Holiday Mazda For an Oil Change?
When there's a fast oil change joint on every corner in Beaver Dam, why should you bring your Mazda to Holiday Mazda?
Mazda certified technicians that know your make and model inside and out. Rest assured that your vehicle is in capable hands.
If your vehicle is covered by a maintenance plan, your oil changes might be included at little or no cost.
While many people believe a dealership oil change generally costs more than it does at a franchise oil change shop, that's not always the case.
Any parts replaced will be genuine Mazda parts.
Get Your Oil Changed at Holiday Mazda
Schedule your oil change with our service department at Holiday Mazda. To get a better deal on your oil change, check our service specials. Even if you need help with other service tasks, like checking your tire pressure, we are here to help!
Learn More With Holiday Mazda
The long-awaited 2023 Mazda CX-50 is almost here. Perhaps, by the time you're reading this, it will have been released to your local Oshkosh Mazda dealership! The slated release date is spring 2023, after all. That having been said, the Mazda CX-50 is sure to offer a unique appeal unlike any other Mazda that's…

Mazda recently announced several additions to its lineup, including a refreshed Mazda CX-5 and three new crossover SUVs: the Mazda CX-50, the Mazda CX-70, and the Mazda CX-90. The 2022 Mazda CX-90 is slated to be the largest SUV in the upcoming lineup, with many experts predicting that it will come to replace the current…

Shopping for a car or SUV can be tricky, but when you have choices, finding the perfect vehicle becomes a bit easier. Thankfully, the new Mazda CX-30 lineup offers you plenty of choice! In fact, the new Mazda CX-30 comes in eight available packages (which are similar to trim levels) and two drivetrain choices. The…